The Ghana Health Service (GHS) says Senior High Schools (SHS) produced the highest number of Covid-19 cases, following the reopening of schools after nearly 10 months of closure due to the Covid-19 pandemic.
Currently, the schools with the largest hotspots in the country are the Volta, Western, Greater Accra and Eastern Regions.
Giving the regional breakdown of the cases in schools, the Service revealed that the Volta Region currently has the highest number of active Covid-19 cases recorded from 20 schools.
"As of March 21, it was reported that a total number of 467 Covid-19 cases were recorded at different unidentified schools in the Volta Region". It added
About 100 students in these schools have been infected with the deadly virus. So far, 367 students have recovered.
Meanwhile, no coronavirus-related death has been recorded.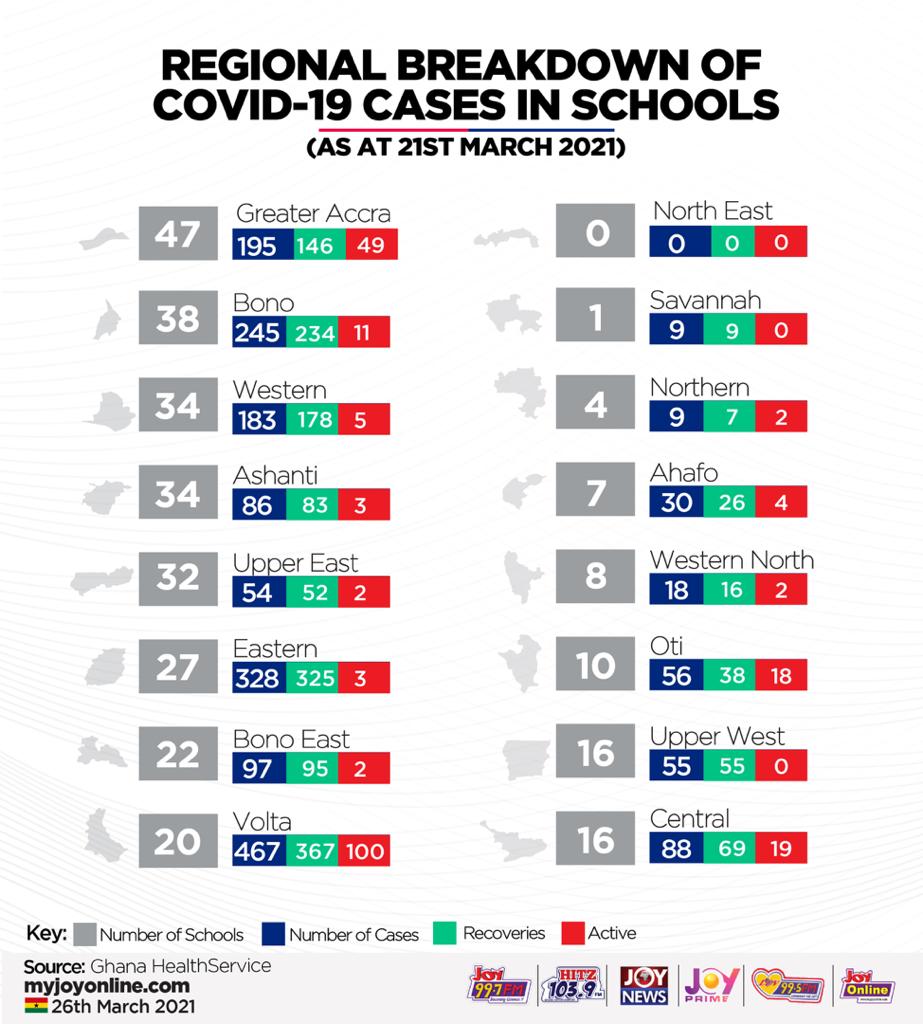 In the same vein, 47 schools in the Greater Accra Region have also recorded active Covid-19 cases.
The current active cases in these schools are 49, increasing the total number of confirmed cases to 195.
So far, 146 students have recovered without any fatalities.
Surprisingly, schools in the northern part of the country recorded low numbers of Covid-19 cases.
In the Savannah Region, a school recorded nine cases and thankfully all the students have recovered. So far, there are no active cases in the region.
Also, there were no Covid-19 cases in the North East Region.
Source:newstentgh.com/joyonline